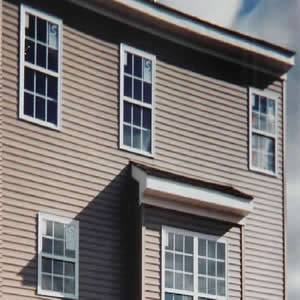 You can expect quality work from our licensed and FULLY INSURED professionals. Our installation is guaranteed, and we stand behind our work.
SIDING
TOTALLY SEEMLESS
WIDE VARIETY OF TEXTURES, SIZES AND COLORS
NO UNSIGHTLY SEAMS
NO AIR OR WATER INFILTRATION
LOOK OF REAL WOOD
MAINTENANCE FREE
No more painting your home again!
Premium vinyl siding is durable and energy efficient, resistant to scratches, dents, peeling and flaking.
Vinyl shutters and custom-wrapped windows and door casings complete the look with low maintenance and durability.
It's a big job.......let PADULA CONSTRUCTION handle it for you!

Click on any image to enlarge